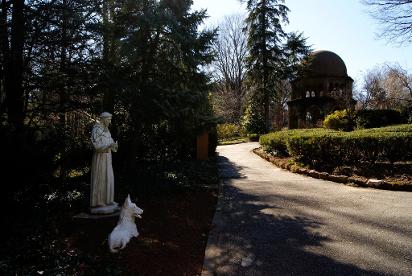 "We are all called to be saints...
don't miss the opportunity."
-- Mother Angelica, EWTN Foundress
MEET THE CONTRIBUTORS - Regular Everyday People Sharing Their Faith
Dominic Delos Santos
is a Registered Nurse and a Facility Administrator by profession. Dominic believes that his ministry is to show Jesus' compassion through leading and caring for others. He blogs from Camarines Sur, Philippines.
Mindy Fitterling is a recent college graduate from St. Louis, Missouri. She now works in IT Security for a Healthcare company in Nashville, TN. When she is not fighting cyber crime by day, she is snuggling with her puppy and writing for young women on her personal blog, Women For Higher www.womenforhigher.com.
BJ Gonzalvo is an author and an organizational psychologist. He's the author of Lessons in Leadership From the Saints. He's also a musician /guitarist, inspired to strum the acoustic guitar to praise and honor our Creator.

Julia Harrell is a former teacher turned stay-at-home mom. She lives outside Washington, DC with her husband and young children and writes about theology, culture, books, and education at www.julia-harrell.com. She is the author of a new book How to Be a Hero: Train With the Saints.

Nezel Yurong is a freelance writer and seeker. She once spent an entire decade in the corporate world, yet changed paths to pursue her passion. Being with nature is her way of cultivating her spirituality. She blogs from one of the beautiful islands of the Philippines.