And so I say to you, you are Peter, and upon this rock I will build my church, and the gates of the netherworld shall not prevail against it. I will give you the keys to the kingdom of heaven. Whatever you bind on earth shall be bound in heaven; and whatever you loose on earth shall be loosed in heaven.
Matthew 16:18-19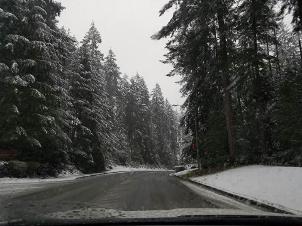 "Act as if everything depended on you; trust as if everything depended on God."
Saint Ignatius of Loyola
About the Author
Dominic Delos Santos is a Registered Nurse and a Facility Administrator by profession. Dominic believes that his ministry is to show Jesus' compassion through leading and caring others.
Saint Peter: The Unlikely Leader
by Dominic Delos Santos
Leaders are not born. They are made.

Simon Bar-Jona, whom we know as Saint Peter, the Apostle, is just like many of us. Had he been around today, Simon Peter would have been a simple guy. He would have been an ordinary guy that you could bump around at the subway, probably a trader, an office clerk or a businessman.
Simon Peter is just like many guys you know. He had a very colorful character, a rugged and rough fisherman, who bursts with action and energy.
This apostle was not the typical organized man that had the characteristics of a leader. He didn't have that usual mold of a respected manager, company executive, or CEO. He was not educated. He didn't earn MBAs or Doctorates. You wouldn't expect any company to entrust a fledgling organization into the hands of this simple guy.
During his early years under Jesus' personal leadership and preaching, Peter often barged his way around and insisted on what he thought should be done or was right. He was like a co-worker in your office who thinks he's always right.
Saint Peter had little care about the consequences of his words and actions. In fact, among the twelve Apostles, he was the most outspoken. He often blurted out what was in his mind and heart. Despite his strong personality, his personal strength, wisdom and self-confidence often caused him to commit mistakes and often hindered him.
One of the most anticlimactic parts in the ministry of Saint Peter is his denial of Christ. Jesus prophesied that His same closest friends would desert Him when His trial comes.
Peter, ever strong and frank, overestimated his own strength and faith, boldly said, "Even though all should have their faith shaken, mine will not be." Then Jesus said to him, "Amen, I say to you, this very night before the cock crows twice you will deny me three times." But he vehemently replied, "Even though I should have to die with you, I will not deny you." And they all spoke similarly. (Mark 14:29-31). That same night, Peter denied Jesus not just once, but thrice, fulfilling Jesus' prophecy. Like all the other disciples, Saint Peter was enveloped with fear and weakness.
With all his flaws and rough personality, Saint Peter is the most unlikely leader of the early Church. But why would Jesus pick Peter to be the "Rock" upon whom the Church would be built and the bearer of the keys to heaven?
Jesus looked beyond Peter's weaknesses. And like Peter we can all learn to be leaders and Christ calls all of us to be leaders to be effective bearers of the Good News. The same imperfections and flaws of Saint Peter were also the key characteristics that he needed to shepherd the early Church.
Through his frankness, Peter was the first to proclaim the divinity of Jesus (Matthew 16:16). Through his weaknesses, he acknowledged the importance of humility in his ministry. Through his burly personality, he held firmly to his faith amidst the harsh persecution of Christians that culminated to his grisly death. After three years of walking with Jesus, all these imperfections were refined preparing Simon Peter for a very important role in the Church that Jesus would leave unto his shoulder.
After the resurrection of Jesus from the dead, He continued to walk among His disciples, filling their hearts and explaining the mission that He would entrust to them. And before His ascension into Heaven, He bestowed unto his disciples the strength and power of the Holy Spirit so that they shall live as true witnesses of the Good News. This momentous event brought a profound impact on the ministry of Saint Peter. By the gift of the Holy Spirit, Peter's entire life and heart has been transformed readying him to lead the disciples and the Church.
We can all draw many lessons from the dramatic and tremendous transformation of Saint Peter from a simple fisherman into the leader of the Church.
His final conversation with Jesus as told in John 21 exemplifies his transformation and shows the characteristics that made Peter a great leader.
1. Peter had a strong faith in Jesus.
In John 21, we read that shortly after Jesus' resurrection, He revealed Himself to Saint Peter and the disciples. While the disciples are fishing, Jesus called from the shore telling them to throw their nets onto the other side of the boat.
Acknowledging the voice of Jesus, Peter jumped into the water without any hesitation and swam to the shore as fast as he could. He had a strong faith in Jesus. There was no iota of doubt in the heart and mind of Peter of what Jesus is capable of doing. Peter believed wholeheartedly in the power of Jesus.
2. Peter opened himself fully to Jesus.
Upon reaching Jesus, Peter spent a very intimate moments in conversation with the Risen Christ. Jesus looked through the eyes of Peter and into the innermost parts of his heart.
Peter opened up himself to Jesus, even if it made him uncomfortable, even if he felt weak. Jesus asked Peter three times, "Do you love me?" to which he replied "Yes." These moments were very precious to Peter.
Jesus looked beyond the flaws of Peter and saw the potential. It was also during these moments when Peter realized his calling.
3. Peter puts his complete trust on Jesus.
Jesus showed to Peter the road ahead of him, that it wouldn't be an easy road. With his characteristic frankness, Peter tried to ask for more details about what would happen to the other disciples.
"Lord, what about him?" Peter asked about John. Jesus said to him, "What if I want him to remain until I come? What concern is it of yours? You follow me." John 21:21-22
Just as the first words of Jesus to Peter, "Follow me." Peter kept it into his heart and from that day on put his entire trust to Jesus.
4. Peter lived through his calling.
The final conversation of Peter with Jesus was more than just a memory. It was a call to action.
Jesus left two guiding principles to Saint Peter: "Follow me" and "Feed my sheep." Throughout his life and as seen in the Acts of the Apostles and his letters, Saint Peter lived out his mission. And through his obedience to Jesus, the Church has spread throughout the ends of the world.
As we can see in the transformation of Saint Peter, the unlikely leader, everyone can be a leader through Jesus. I pray that we all put our faith in Jesus so that we may be transformed into Christian leaders. And may we lead our families, workplaces, and communities closer to Christ.