"A cheerful attitude will sustain you in all your difficulties, trials, and sufferings in life."
-Blessed Laura Vicuna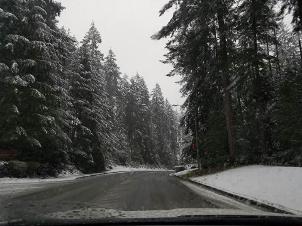 "He loves, He hopes, He waits. Our Lord prefers to wait Himself for the sinner for years rather than keep us waiting an instant."
--Saint Maria Goretti
About the Author
Julia Harrell is a former teacher turned stay-at-home mom. She lives outside Washington, DC with her husband and young children and writes about theology, culture, books, and education at http://www.julia-harrell.com/. Her first book How to Be a Hero: Train With the Saints is about the virtues and will be released in March 2017.

Blessed Laura Vicuna: An Example of Hope & Intercession
by Julia Harrell
"Laura! Wake up!" Laura's mother, Mercedes, whispered urgently as she shook her daughter out of sleep. She stood over the bed, holding Laura's baby sister. "We must go- now! It is no longer safe for us to remain here." Laura blinked hard, trying to shake off sleep.
"Mama? We have to go?"
"Yes. Papa…" Laura's mother stopped and seemed to choke on her words. She began again, "Papa is gone. He's been killed in the army. We need to leave, to get away from this place." That night, Mercedes and her two daughters left their home in Chile, as civil war raged around them, fleeing through the Andes Mountains and into the Argentinean frontier town of Las Lajas.
Though they were safe from the political violence that plagued Chile at that time, life in Argentina was not easy for Mercedes and her two girls. Though she'd been the wife of an aristocrat in her home country, Mercedes now had to support her daughters on her own. She found a job as a cook in a hotel. The work barely paid enough to provide the necessities for Mercedes and her daughters, but it was the only job she could find.
As Laura and Julia grew older, Mercedes longed to provide an education for her daughters but it was out of the question with the small amount of money she made. Manuel Mora, the wealthy owner of a large ranch, promised Mercedes that if she would come live with him, he would pay for Laura and Julia to attend a boarding school run by Salesian sisters. Desperate to provide for her children, Mercedes agreed.
At school, the sisters taught Laura about the love of God and about how the sacrament of marriage is a sign of Christ's love for His Bride, the Church. Laura hungered to know God and to serve him. On her First Holy Communion, she wrote in her journal, "Oh my God, I want to love and serve you all my life. I give you my soul, my heart, my whole self." But Laura was troubled, too. She realized that her beloved mother was far from God. Though she and Manuel were unmarried, they were living together and Mercedes no longer attended Mass or received the sacraments. Laura was distraught with concern for her mother's soul and prayed fervently that her mother would leave Manuel and return to practicing her Faith.
On school holidays, Laura returned to Manuel's ranch to visit her mother. Her visits were not happy ones. Mercedes insisted that Laura pray in secret, where Manuel would not see and become angry. Manuel was resentful of Laura's goodness and faith. During one visit, Laura confessed that she wanted to become a nun and spend her life serving the poor.
"You stupid girl," shouted Manuel. "Is this what I pay good money for? So you can waste your education? I won't have it, and I won't waste anymore of my money. I am finished providing an education for you. You can figure out how to pay for it yourself." He was so enraged that he beat Laura.
Fortunately, the sisters granted Laura a scholarship so she was able to continue her studies. Even away at school, Mercedes' situation with Manuel Mora was never far from Laura's mind. The injuries of the beating Manuel Mora had given her lingered, even months later, and Laura was grieved that her mother continued to live with him. While praying in the school's chapel, the words of Jesus sprang to Laura's mind; "No one has greater love than to give up one's life for one's friends." It was then that Laura made her oblation to God. "Lord, I offer you my own life, if you will free my mother from the life she is living with Manuel Mora and allow her to seek your mercy and forgiveness, and return to the sacraments," she prayed. Laura continued to pray for her mother every day, and offered her sacrifices and sufferings to God for Mercedes' conversion.
During the winter of 1904, 13 year-old Laura made the trip home for the last time. She had contracted tuberculosis and was too ill to remain at school. Manuel was frequently drunk and behaved aggressively towards Laura, until Mercedes took her daughters and moved them into a small cottage nearby. In a fit of rage, Manuel rode his horse to the cottage. Banging on the door with a whip in his hand, he demanded to be let in. Once inside, he ordered, "You will return to our home tomorrow, with our family, Mercedes. I will not tolerate this!"
Laying in bed and burning with fever, Laura calmly announced, "If he stays, I will go." Wearily, she lifted herself from her bed, and made to leave the cottage. Furious, Manuel chased her.
"Run, Laura!" Mercedes called desperately as she tried to catch and restrain Manuel. It was no use. Laura did run, but in her sick and weakened condition, Manuel quickly caught her. Laura screamed as he lashed her with the whip. Falling to the ground, Laura curled on her side and lay sobbing as Manuel kicked her with his boot clad feet. Suddenly aware that the local townspeople were coming out of their homes to see what the commotion was about, Manuel jumped on his horse and galloped away, back to his ranch.
With help, Mercedes carried Laura back into the cottage and into bed. She stayed by Laura's side, caring for her sick child day and night. She knew that Laura did not have much time left before her body succumbed to the tuberculosis and injuries she had suffered at Manuel's hands. When Laura's confessor, Father Crestanello, arrived to hear her last confession, Laura told him she had forgiven Manuel and was at peace. The evening before her death, Laura was alone with her little sister, Julia. "Be good to Mama, don't give her trouble; respect her always. Don't ever leave her, even if later on you have a family of your own. Don't look down upon the poor, but be kind to them. Love Our Lord and the Blessed Virgin. Pray every day to your guardian angel to keep you from sin. Don't forget, Julia, we will be together in Heaven," promised Laura.
As Laura lay dying, she pleaded with her mother, "Mama, I offered my life for you, I asked our Lord for this. Before I die, please Mama, may I have the joy of seeing you return to the mercy and grace of God?"
"I will do what you ask of me," vowed Mercedes. "I will begin my life anew. God is the witness of my promise!"
"Thank you, Jesus! Thank you, Mary! Goodbye, Mama. Now I can die happy and at peace." That evening, Laura passed peacefully into eternal life.
Because of her great hope, Laura looked forward to Heaven as her eternal home. In Heaven, she would be completely and forever happy. Laura also knew that she could not make anyone change, but the power of the Holy Spirit could transform even the most hardened heart. That is why Laura prayed for her mother and even Manuel Mora, despite his cruelty to her. Laura never acquiesced to Manuel's abuse, or pretended that the lifestyle he and Mercedes had chosen was a good one. She stood up for what was right, offered prayers and sacrifices, and lived as an example of someone who believes that heaven is their ultimate goal. Manuel and Mercedes, just like Laura, were made to live in Heaven forever. Laura trusted that the Holy Spirit would change her mother's heart and give her the courage to leave Manuel Mora and return to Jesus and His Church. Her last days were spent encouraging her mother and sister to persevere and live as children of God, in the hope that they would all be together one day in heaven. Laura's hope did not disappoint; on the evening of Laura's death, her mother went to the chapel and made her confession, returning to the practice of her Faith.