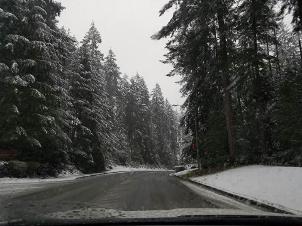 Suscipe
Take, Lord, and receive all my liberty, my memory, my understanding and my entire will,
All I have and call my own.
You have given all to me.
To you, Lord, I return it.
Everything is yours; do with it what you will.
Give me only your love and your grace.
That is enough for me.
--Spiritual Exercises #234
About the Author
BJ Gonzalvo is an organizational psychologist and author of the book Leadership Lessons From the Saints.
Mission Driven
by BJ Gonzalvo, PhD
One important characteristic of a leader, especially in today's world, is being mission-driven. And if it is an indication of the times, the generations that are now coming in droves into the workplace do expect to have a connection to the mission of the organization. According to a report by Deloitte, The Millennial Survey 2014: Big Demands and High Expectations, 70 percent of millennials expect their organizations to focus on being mission-driven. Young people today look for such organizations because they know that they want to be part of something that they can contribute to. They want to be part of an organization that they can have a deeper connection with, an organization that they can believe in, an organization whose mission is aligned to their own personal mission. And as we can see, mission-driven workplaces attract innovators and high-performers, driven to make a change in the world.
At the heart of any organization is the mission. We, as individuals, all have a mission in life. Do you know what your mission is?
In the case of the saints, they knew what their missions were. They were not walking around aimlessly in life; they did not fight like a boxer beating the air (1 Corinthians 9:26). They knew their purpose in life; they knew what God had called them to do. The word 'mission' in Latin means 'to send.' The saints through their prayerful discernment have come to know what God had sent them to do. They clearly understood their calling and they devoted themselves to it.
Saint Francis Xavier had plans to pursue the intellectual life as an academic scholar. Even his mentor, Saint Ignatius, had plans to deploy him as a scholar for their new religious order. But as it turned out, he found that God had a different mission for him. Saint Ignatius wanted to keep Francis Xavier close to him but during such busy times as their religious order grew, he really did not have any choice but to send him far--to Asia where his services were needed by the Church. And so Francis Xavier graciously accepted God's mission for him and off he went to Asia.
Many of us know about the works and the legacy that Saint Francis Xavier left behind in Asia. There he brought the Good News to the people of Goa and he did so tirelessly. Over 100,000 converted to Christianity when he was there. He served the poor and the dying. He educated the children. He built over 40 churches. In him you see a man of God, fulfilling his mission through thick and thin, and even all the way to his dying days. His followers and the locals he educated knew and understood his mission. His followers saw the fire in his eyes. They saw his conviction, his devotion, and his dedication to the mission and so they, themselves, carried out that same mission. They kept the fire that Francis Xavier ignited burning for a long time, even to this day. His mission of serving God became the mission of others as well. Francis Xavier was able to coordinate the actions of his followers around the mission and so even today, hundreds of years later, many of the missions Francis Xavier started and established still continue to stand and even flourish.
Saint Francis Xavier, help us to recognize and fulfill our missions in life. Pray for us that we align our mission to what God wills for us.
[1] Deloitte, The Millennial Survey 2014: Big Demands and High Expectations. Accessed from www.deloitte.com on June 10, 2016.